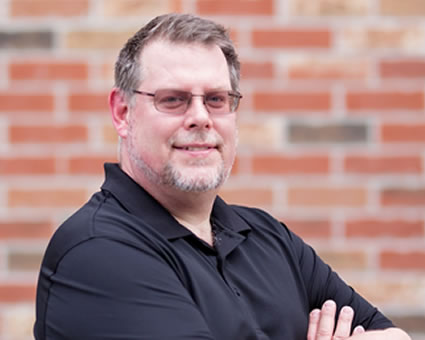 Meet Dr. Darrin Groleau
Helping Unleash Your Body's Potential
Dr. Darrin Groleau believes our potential is unlimited—but most of us are barely scratching the surface of what we could achieve.
He is dedicated to assisting as many people as possible, whether newborn, child, adult, or senior. He focuses on helping you express and maintain your true health potential naturally. By offering the highest quality of chiropractic care, he strives to minimize the detrimental effects of spinal subluxations and bring the body into greater harmony, balance, and order.
Extensive Knowledge and Experience
A native Canadian born and raised just outside of Hamilton, Ontario, Dr. Darrin received his bachelor's degree in Kinesiology (the science of the human body) from the University of Waterloo. In 1994, he graduated with his doctorate from the prestigious Palmer College of Chiropractic in the United States.
Since then, Dr. Darrin has not only changed countless lives through effective chiropractic care but also served as an international coach and teacher to others in his profession. His mission is to educate the community that life and health come from within and that maintaining good health is far superior to waiting and then treating advanced disease.
EXPLORE OUR SERVICES
The Power of Natural Healing
Dr. Darrin recently relocated to Bolton from Midland, Ontario, where he was voted the #1 Area Chiropractor for eight years running. He's excited to bring the same skilled care to Bolton as he helps people discover the immense power inside their bodies. His mission is to help as many patients as possible maximize their lives naturally the way we're meant to.
A man of diverse talents and interests, Dr. Darrin is first and foremost a loving husband to his beautiful wife, Lori, and a devoted father to his two wonderful children, Daniel and Caitlyn. Without them, he never would have discovered his own potential to devote his life to greater meaning.
---
Dr. Darrin Groleau | (905) 951-9911